FINCA's Annual Reports are the permanent record of our achievements for a given fiscal year, and may offer a look ahead to our future plans. The reports provide a comprehensive overview of successes, milestones and financial performance, as well as showcase the financial and social impact our poverty alleviation work makes across our global footprint.
2012 Annual Report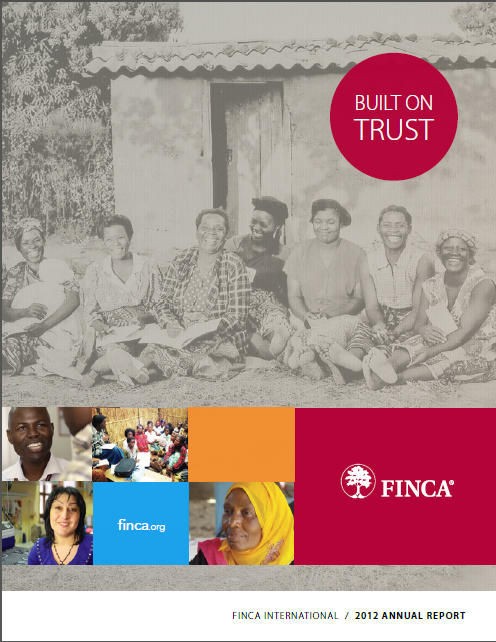 2011 Annual Report
2010 Annual Report
2009 Annual Report
2009 Consolidated Financial Report
2008 Annual Report
2008 Annual Report


2008 Consolidated Financial Report
---
IRS 990
FINCA International, the U.S. parent of the global FINCA network, is a tax-exempt charity that files Form 990 each year with the U.S. Internal Revenue Service. Form 990 only requires reporting on program services conducted directly by FINCA International. As FINCA's mission is carried out through separately-incorporated foreign Subsidiaries that make up its
22-country network
, the revenues and expenses reported on Form 990 do not reflect the size, capacity, or growth of our worldwide operations. We encourage supporters to review our consolidated global financial statements listed below, which provide a more complete picture of the organization as a whole than do the limited financial data reported on Form 990.